ONLINE MBA
Master of Business Administration
Our online MBA program will prepare you to become an effective leader in a modern world that keeps changing. You can choose to specialize from a wide range of new age electives and acquire market-relevant skills. Get free access to Coursera and learn the most in-demand skills needed to thrive today. Boost your career at your own convenience from a reputed faculty and even write online proctored exams from the safety of home.
Electives available:
Recognised & accredited
National Assessment and Accreditation Council (NAAC) A+
All India Council for Technical Education (AICTE)
University Grants Commission (UGC)
World Education Services (WES)
The Association of Commonwealth Universities (ACU)
Course overview
Here's what you can expect from our courses
Who can apply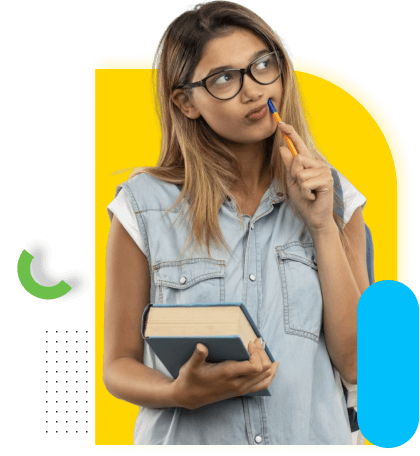 Eligibility criteria
Candidates must have a 10 + 2 + 3 year bachelor's degree from a recognized university/institution or an equivalent qualification as recognized by the Association of Indian Universities

Candidates must have a minimum of 50% marks in aggregate in graduation (45% for reserved categories)

Candidates need to clear the online aptitude test conducted by Admission Mantra as per admission norms to the MBA program (part of the application form)

Candidates with a valid score (40 percentile) from any aptitude test (CAT/MAT/CMAT/XAT/GMAT) need not appear in the above test
Additional requirements for international candidates
Candidates who have completed their 10+2 or graduate level education outside India must produce a certificate of equivalence issued by the Association of Indian Universities

Candidates holding NRE, PIO status, residing outside India and / or candidates who are not Indian citizens are considered 'international students' and are eligible to pursue MUJ's online degree program. All such candidates seeking admission will be billed an international fee for respective degrees & may need to submit documents mentioned but not limited to CV, address proof, valid visa, PR card & passport copy as part of the application process
Hands-on Curriculum, Designed for Real Results

12+ Hours
Live Classes
per course on weekends

20+ Hours
Recorded Video
Content per course

6
Discipline Specific Electives

1
Ability Enhancement Course

2
Generic
Electives

102
Total Credits of Programme
Enrich and Sharpen your Managerial Skills
MBA is the right mix of theoretical knowledge and practical aspects to make you career-ready.
Quality Control Manager


Rs. 5 to 7 LPA
7,000+
Store Development Manager


Rs. 5 to 10 LPA
23,000+
HR Recruiter


Rs. 2 to 5 LPA
21,000+
Managerial Leadership


Rs. 5 to 10 LPA
75,000+
Operations Manager / Project Manager


Rs. 5 to 10 LPA
4,000+
Customer Relationship Manager


Rs. 3 to 5 LPA
6,000+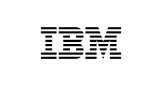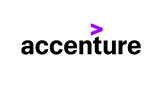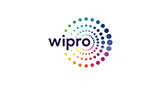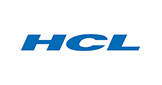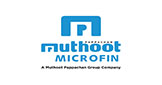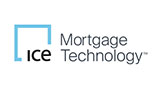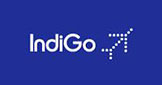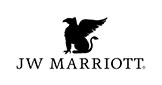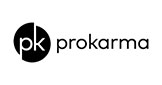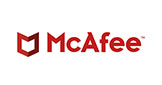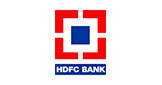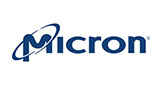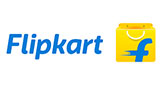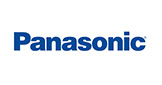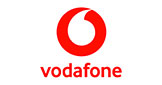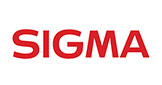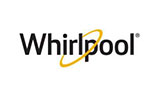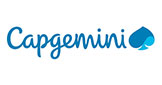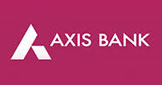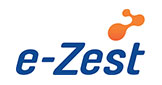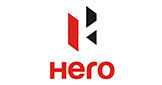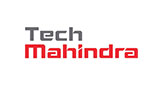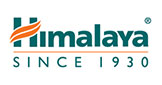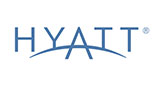 Placement Support Services
PEP
Enhance your skills with our Professional Enhancement Programme
Mock Interviews
Nail your next interview
50-70 Companies
Visiting per year
Our Top Recruiters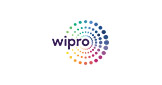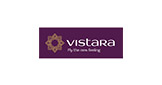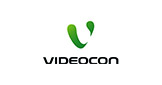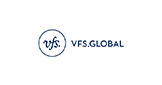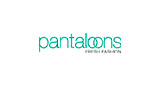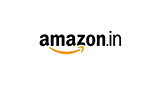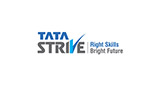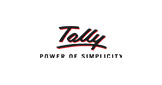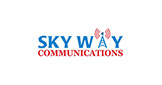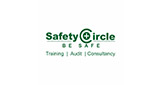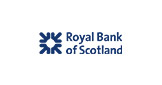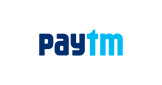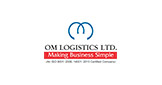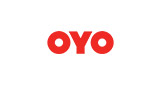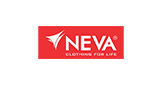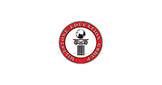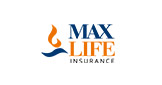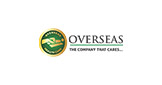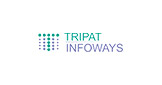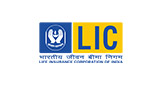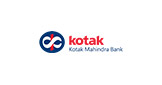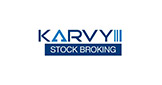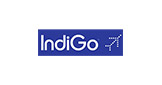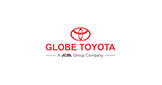 Get a Fully Entitled UGC Degree

Degree from Top Ranked University
Get high-stature degree on completion of your programme from India's top most University

Universally Accepted
The Degree is globally accepted and duly Entitled by UGC

No Difference From Campus Programme Degree
The degree is Entitled by statuary bodies and treated at par with regular degrees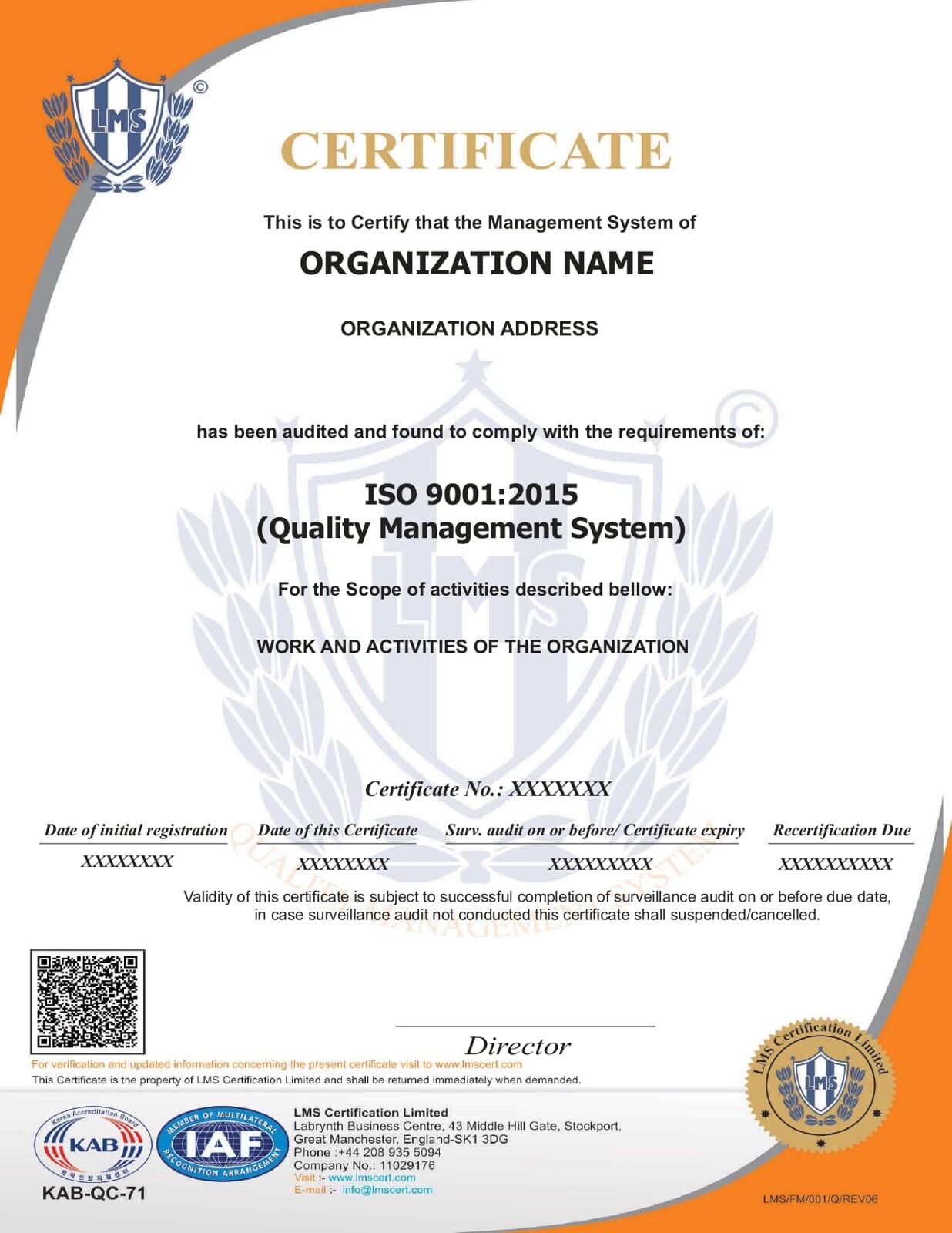 Fees
Admisison Mantra Online Mode Fee - Indian & International Applicants (Sri Lanka, Bhutan, Nepal and Bangladesh)

Semester Fee

Total Fee, if paid Lumpsum

Fee
₹ 39,000
Programme Fee: ₹ 35,000, Exam. Fee: ₹ 4,000 (per sem.)
Total Fee: ₹ 1,56,000 (all sems.)
₹ 1,42,000
(which comes out to be ₹ 35,500 per sem.)
Early Decision Benefit
₹ 35,550
Programme Fee: ₹ 31,500, Exam. Fee: ₹ 4,000 (per sem.)
Total Fee: ₹ 1,42,000 (all sems.)
₹ 1,29,400
(which comes out to be ₹ 32,350 per sem.)
The above fee is exclusive of the initial Registration Fee of ₹ 500/- (non-refundable).
University Online Mode Fee - International Applicants (Other Countries)
Semester Fee
Total Fee, If paid Lumpsum
Fee
US$ 1650
Programme Fee: US$ 1500, Exam. Fee: US$ 150 (per sem.)
Total Fee: US$ 6600 (all sems.)
US$ 6000
(which comes out to be US$ 1500 per sem.)
Early Decision Benefit
US$ 1500
Programme Fee: US$ 1350, Exam. Fee: US$ 150 (per sem.)
Total Fee: US$ 6000 (all sems.)
US$ 5460
(which comes out to be US$ 1365 per sem.)
The above fee is exclusive of the initial Registration Fee of US$ 10 (non-refundable).

Frequently Asked Questions
The BCA programme aims to provide a sound knowledge of Computer Application and equip the learner with the necessary skills required to excel in the IT industry.
10+2 in any stream or equivalent.
As fast as the IT industry is growing, the demand for BCA graduates is also increasing at a rapid pace. BCA programme focuses on software and programming languages which is a pathway to one of the highly paid professions. This programme is very progressive and can give a lot of bright career options for future.
Software Developer
Web-Designer
System Analyst
Data Base Analyst
Computer Instructor
Teacher
Professional enhancement programme is provided to enhance students' capabilities as per the career requirements.
The contemporary curriculum of BCA is designed to provide necessary software skills along with industry exposure through project driven courses and hands on experience to students.
MBA provides basic management knowledge and will give a complete view of business across areas like marketing and finance along with developing soft skills and leadership skills.
Graduation in any discipline or equivalent.
Project Manager
Business Development Executive/ Manager
Product Manager
Marketing Manager
Analytics Manager
System Manager
This programme focuses on helping students to build a strong base in the fundamentals of business, the global environment in which they will function, and the analytical tools for intelligent decision-making.
Doing an MBA degree not only gives the student better career opportunities, but higher salaries also go hand in hand with this programme.
University trains the students through their Professional Enhancement Programme from the programme commencement till their placements so that they can find the right job.
MCA is for students who want to go deeper into the world of computer application development along with learning modern programming language.
BCA/B.Sc. (Computer Science)/B.Sc. (Information Technology)/Bachelor degree in computer science engineering or equivalent.
OR
Any Graduation with Computer Science as a subject for three years with Mathematics as one of the subjects at Graduation or 10+2 level OR
equivalent. OR
B.A. or B.Com. or B.Sc. (any Graduation) with Mathematics as one of the subjects at Graduation or10+2 level or equivalent (with additional bridge courses).
Data Scientist
Software Engineer
Web Designer
Systems Analyst
Hardware Engineer
Software Developer
This programme is inclined towards Application Development and thus has more emphasis on the latest programming languages and tools to develop better and faster applications.
MCA students start with salaries better than many masters level programmes and they also get good growth opportunities because of their excellent technological knowledge.
University has a unique Professional enhancement programme which focuses on aptitude, reasoning, soft skills and interviewing skills of the student.
B.Com is a three-year undergraduate degree programme which provides in-depth knowledge and broad understanding of Accounting and Financial Management.
10+2 in any stream or equivalent.
Accountant
Auditor
Consultant
Company Secretary
Tax Accountant
Business Development Trainee
The core of the programme is to prepare graduates equipped with the knowledge, skills and attitude to meet the challenges of the modern-day business organizations.
B.Com acts as a gateway to a career in commerce, finance, accounting, banking and insurance. Students also consider the course while preparing for Chartered Accountancy, Cost Accounting and Company Secretaryship.
Skills and aptitude of the student are enhanced by the University under its Professional enhancement programme; to make students all set for the upcoming opportunities.
M.Com is a post graduate level programme ideal for candidates who wish to make a career in banking financial services and insurance (BFSI) as well as accounting and commerce sectors. The programme strengthens the theoretical, analytical and applied knowledge base of commerce.
Any B. Com (Bachelor of Commerce) / BBA (Bachelor of Business Administration)/ BBM (Bachelor of Business Management)/ B.Sc. (Economics)/ Graduation with Math or Economics as one of the subjects/ courses.
Marketing Manager
Securities Analyst
Investment Banker
Bank Executive
Wealth Manager
Lecturer
M.Com focuses on improving logical reasoning, communication skills, mathematical and statistical knowledge, business management skills, teaching and research skills.
For anyone who has set a goal to work in the finest companies or industries around the world, choosing a degree in commerce discipline can turn out to be a good decision.
University tries to make students perfect for job roles coming their way through its Professional Enhancement Programme.
M.Sc. (Mathematics) aims to provide in-depth knowledge to the students in advanced applied mathematics and prepare them for various research activities.
Graduation in any discipline with Mathematics as a subject
Junior Associate Professor
Online Tutor
Junior Research Scientist
Mathematician
Market Researcher
Economist
This programme allows students to concentrate on number theory and advanced mathematical methods that connects all the different forms of mathematics.
M.Sc. (Mathematics) graduates are preferred by hiring managers who look for the kind of person who has problem solving and analytical skills, that are taught in advanced math courses.
University will assist the students to enhance their skills and qualities through its Professional Enhancement Programme.
BA programme focuses on artistic disciplines, methodologies, and practices and it provides you a variety of subjects to specialize in.
10+2 in any stream or equivalent.
The idea behind BA programme is to allow students to explore the possibilities, while studying, to either go in for further studies or to gain employment after graduation.
Executive Assistant
Graphic Designer
Public Administration
Community Service
Advertising
Broadcast
Employers seek BA graduates for their ability to communicate, meet challenges in the workplace and think critically about everything.
Through its Professional enhancement programme, University makes the student ready for future interviews and other job-related requirements.
MA Economics covers a huge part of macroeconomics and microeconomics. This course can also be a perfect choice to get one-step closer to qualifying the Indian Economic Services.
Graduation in any discipline or equivalent.
Research and Consultancy
Entrepreneurship
Economist
Credit Analyst
Statistician
Financial Analyst
MA (Economics) gives a good hold of the subject to the students as it teaches the value of increasing demands and limited means to fulfill the growing needs.
Economists are considered very important as they are responsible for identifying the on-going structural changes in the market as well as dealing with the stability and national security of an economy.
University through its Professional Enhancement Programme polish the communication skills, aptitude and interview skills of the students.
MA (English) deals with the study of English Literature and Languages across the world. It equips the students with analytical and critical thinking skills to provide understanding of academic writing and discussion.
Graduation in any discipline or equivalent.
Lecturer
Anchor
Magazine or newspaper editor
Writer
Librarian
Copywriter
Research is an important aspect of this programme that helps the students to develop their understanding towards languages and makes learning much easier.
For students who aim at pursuing Research and work as academicians or become a creative artist this programme is the perfect platform.
Professional Enhancement Programme of the University is created to help students get ready according to their future job roles and responsibilities.
MA (History) is the study of the past and the current interpretations of the past. It includes the stories and narratives of past societies, people, their culture, and events of different nations.
Graduation in any discipline or equivalent.
Historian
Archivist
Curator
Archeologist
History Teacher / Professor
Civil Service Administrator
MA (History) focuses on the study of great leaders and innovators who have shaped history through their personalities, abilities, leadership, and creativity.
This programme offers vast opportunities in government sector. Students can also prepare for the civil services exam as it becomes quite easy for history graduates to qualify for the test.
Through its Professional enhancement programme, University makes the student ready for future interviews and other job-related requirements.
MA (Sociology) teaches the students about the different elements of society and their interactions with each other.
Graduation in any discipline or equivalent.
Market Research Analyst
Psychologists/Guidance Counselor
Teacher/Professor
Management Consultant
Social Worker
Sociologist
MA (Sociology) aims at training students to critically analyse the social environment in which they live and become self-aware and responsible citizens.
The students will receive excellent job offers from educational institutes, health organizations, international companies, and law firms at the end of their programme.
University has a unique Professional enhancement programme which focuses on aptitude, reasoning, soft skills and interviewing skills of the student.
MA (Political Science) provides specialized knowledge of Indian and International politics. The programme offers in-depth knowledge of various political practices in India and around the world.
Graduation in any discipline or equivalent.
Government Affairs Director
Political Consultant
Public Relations Specialist
Political Scientist
Intelligence Analyst
Policy Analyst
MA (Political Science) offers an opportunity to understand the governance and administrative system of the country while giving a crash course of civil rights and duties.
The programme opens doors to pursue a career in the management side of public campaigns, along with studying service areas of designated politicians.
University through its specially designed Professional Enhancement Programme develops all required skills in the students that makes them 100% ready for opportunities coming their way.
LPU stands for Lovely Professional University. LPU has been ranked amongst India's top 100 Universities in the NIRF Rankings of Govt. of India consecutively for the last two years and ranked in 1000-1200 band among World's Top Universities by The Times Higher Education World University Rankings 2022.
Lovely Professional University is located on the Jalandhar-Delhi National Highway (in Punjab) and is well connected by road, rail, and air. It is in close proximity to bus stops & railway stations and easily connected to airports in Adampur (near Jalandhar), Amritsar and Chandigarh.
LPU OL stands for Lovely Professional University Online Learning.
Online Learning is learning that happens over the internet, using technological tools. Online Learning gives you the perks of attending the University remotely through online mode. It includes video lectures and live lectures, supplemented with reading material, presentations, case studies, assignments, assessments, and so on. Teaching-Learning process and the evaluation is carried out through Online Learning Management system.
At present, the Gross Enrollment Ratio of our country is only 27%, which means that only 27% of the eligible students in the age of 18 to 23, go for higher education. One significant way in which this ratio can be increased is through Online Learning, as it offers flexibility, affordability and offer quality education with the help of various technological tools, making students skilled, tech savvy and ready to kick start their career, thereby contributing to the development of the country.
Yes, University Degree in Online mode is treated at par with regular mode Degree. You will be eligible for State and Central Government jobs, Private jobs, Higher Education like Ph.D. Education or jobs abroad.
UGC Entitled degrees from India's Top Ranked University - Ranked amongst top 100 Universities in India, by the NIRF
Globally Recognized University - Ranked amongst top 200 Universities globally, by The Times Higher Education Ranking
AICTE Approved MBA and MCA programmes
Recognized, Trusted, Chosen by students since 2005
Degree at par with regular mode
Quality education at affordable fee structure
Award winning Learning Management system
Easy access to resources through Mobile App
LIVE lectures by renowned University faculty
LIVE lectures by eminent Industry experts
Virtual Labs for IT and Computer Application courses
Hands on experience through innovative pedagogical tools
400+ hours of recorded video content
Interaction with faculty and peers through Chat and Discussion Forum
Personalized Mentorship by expert University faculty
Industry oriented Curriculum designed by experts from academia and industry
Industry experience through real world industry Projects
Wide range of electives and specializations to choose from
Curriculum designed to enhance critical and creative abilities
Online proctored examination
Application oriented and analytical Assessments
Professional Enhancement Programme
Placement assistance and Virtual Placement drives
Strong alumni network of regular and ODL students
Opportunity to participate in university events - Cultural, Sports, Extra curricular
Opportunities of Research, Entrepreneurship and start ups
Flexible study options, study anytime anywhere, at any pace
Freedom to pursue career, hobbies, studies, all at the same time
Easy access to University Education
A University Degree offers Intellectual Growth, plenty of opportunities, makes you skilled and offers Financial Security. That's the reason millions of students move across the country and the globe, to study in the University of their choice. Online Learning offers you access to the University of your choice, without having to leave your home/ place of stay. It's a revolution in the field of education, where the students get the freedom of choice.
Flexibility and Self-paced learning:
Many people who choose online learning have other commitments. Opting for online mode empowers them to manage their time towards their different responsibilities. Students can study at their own pace following a learning schedule that meets their individual needs.
Comfort:
By studying online, students choose their own learning environment be it their homes, work-places, outdoor or leisure locations. Students can study at their own pace following a learning schedule that meets their individual needs.
Easy access to University Faculty/ Experts:
Online classes allow the sharing of expertise that helps more people to have access to quality education, not readily available in certain areas.
Review lectures instantly:
In online programs, students have the privilege of reviewing the lectures and talks of the experts instantly by rewinding the audio or video or by reading the transcript that accompanies the lecture.
Improving technical skills:
Online programmes improve the information & technology skills of the students as they learn to navigate various features of learning management system and online interfaces.
Career advancement:
Online Education provides students freedom to manage their careers along with their Education. Pursuing online education along with the job makes students gain more work experience along with learning new skills that can help them advance in their career.
Enhancing networking opportunities and cultural sensitization:
Online education provides students with the chance to network with peers from different locations, cultures and backgrounds. This often leads to virtual collaborative projects and social engagements.
Lower Costs:
Online programs provide a more affordable option to students than traditional system of education since expenses related to fee, accommodation, transportation, books, stationery etc. are considerably lowered.
Yes, Lovely Professional University is duly recognized by the University Grants Commission - a statutory body of the Government of India.
Yes, LPU is a member of the Association of Indian Universities (AIU).
Since LPU has been ranked twice in the NIRF ranking in the year 2020 and 2021, it is Entitled by the UGC to offer programmes in Online mode, without prior approval of the UGC. Therefore, LPU is duly Entitled by the UGC to offer programmes in Online mode.
Yes, MBA and MCA programmes are approved by AICTE.
Exams for Online mode programmes are conducted Online. There are no Offline Exams.
Following are the components of evaluation for online mode learners depending upon the nature of the course:
Continuous Assessment (CA)
End-Term Examination (ETE) (for Theory Courses)
End-Term Practical/Project (ETP) (For Practical/ Project/ Dissertation/ Term Paper based courses)
Graded Assignments: To assess the performance of OL learners continuously, assignments shall be provided to them through Learning Management System – LPU Online LMS.
Academic Participation and Engagement: The assessment of Academic Participation and Engagement component would be based on the participation in scheduled LIVE virtual classes/ Pre-Recorded Video lectures/ Discussion Forum/ attempting corresponding quizzes etc. In order to ensure the academic participation and engagement of online mode learners, the attendance requirement in these activities has been made a compulsory part of Continuous Assessment (CA) component.
End Term Exam carry 70% weightage; Continuous Assessment carries 30% weightage.
"My Class" interface is used for conducting Online Examination, which can be accessed through Learning Management System – LPU Online LMS.
End Term Examination are conducted using proctored Examination methodology, as per UGC regulations. Students are made familiar with the system during Induction programme or before start of End Term Examination, through demo videos.
Yes, you may use your smart phone or Laptop/ Desktop to appear for your End Term Examination.
Yes, you are monitored during the entire duration of the Examination. Proctored Exam Technology also records your video and photographs and Artificial Intelligence tools are used to detect any unfair means used while appearing for Examination. Proctors are appointed to monitor the activities of the students throughout the duration of the Examination.
Examinations are generally of 3 hours duration.
End Term Examination consists of Objective and subjective questions of short and long answer type.
No, there is no negative marking.
No, once you move to the next question, you cannot go back to the previous question.
The End-Term/ Re-appear Examination are generally conducted in the months of June & December. For the exact schedule, please check announcement section of LPU Online LMS from time to time.
The proctored End-term Examination will be conducted online.
Date Sheet of End-term/ Re-appear Examination would be uploaded on LPU Online LMS as per the following path:

Exam Connect----Date Sheet
You may report the Discrepancy in the Date Sheet of End-term/ Re-appear Examination to the University through email at examinations@lpuonline.com
You may report the following types of Discrepancies in Date Sheet to the University:
non-Availability of Course(s) in Date Sheet
Clash in Dates
Wrong Course(s) mentioned in the Date Sheet
In case you miss a chance to register for Re-appear in a particular Exam Session, the same can be done during the next Exam Session. However, this is applicable only for Exam Sessions falling within the maximum duration of your Programme.
No. If you have paid the fee but did not register online for Re-appear examination, it would be treated as incomplete process and the paid fee will not be adjusted.
Your study material is available online, through your Online LMS accounts, the credentials of which are shared with you at the time of admission. You get instant access to eLearning material, Video Lectures, Presentations, etc. once you enrol for your programme.
Presently, Study Material is available in English language only.
Yes, you can download and save the study material from LPU Online LMS.
Study Material is available on LPU Online LMS for free.
LPU Learning Management system is an online platform provided to students for accessing various services. It is an exceptional and user-friendly online Learning Management System (LMS) that offers ANY TIME ANYWHERE robust and secure online connection that links its students with the university.
Based on enterprising web portal technology, it seamlessly automates various administrative and academic processes of Online Learning and minimizes the shortcomings of physical distances by providing 24X7 accessibility through its various user-friendly features.
Direct Link for accessing LPU Online LMS is: https://lms.lpuonline.com/
LPU Online LMS has various features listed below:
My Account : This option serves as a personalized account for the student by providing Personal and Registration Details. It also provides the facility of the Online ID Card.

Virtual Class : It is an online platform for attending the Live Lectures conducted by the university as per Time Table available for the students on their LMS portal.

Online Assessment : It is a provision for the students for attempting the Scheduled Online Tests. Student can also view the result of attempted tests though the same.

E-Communication : Through this option, students can access the e-Announcements and Personalized Messages posted by university from time to time.

E-Content : LMS offers e-Content in the form of Recorded Video Lectures, PPTs, e-Books, Programme Guide, Self-Assessment and Transcripts.

Exam Connect : This option provides access to Draw your Datesheet , Result , Provisional Academic Transcript , Assignments Submission , Date Sheet , Report Exam Discrepancy , Re-evaluation Registration etc.

Chat : Chat option facilitates the students to directly interact with the faculty by sending chat related to Academic queries.

Discussion Forum: Discussion Forum is the online platform that facilitates the learners by providing the option to post various queries related to courses allocated to them. The queries posted will be available on the forum after approval by the University.

Placement: The placement option is available on the LMS to collect inputs from the students regarding their placement needs.
LMS is a boon for you as you can access all services from the comfort of your home and learn as per your convenience along with your other commitments. Students can access various interactive and dynamic features of LMS through a Mobile app also.
You can log in to your LMS using your username and password issued by the university and can access all the resources/ information.
You will receive the same after verification and confirmation of your admission by university.
LMS credentials are issued only to the students enrolled in university.
ID Card can be downloaded through ID Card Interface available in the My Account section of LMS. Students are advised to print the same and get it laminated. ID Cards are useful while appearing for Examinations, visit to the University, participating in university events, virtual placement drives, etc.
No, you do not have to pay extra charges for using LMS.
LMS is 24X7 available for you. You can access it at any time at any place as per your convenience through direct link or through option available on LPU online Website.
Following are the minimum configurations that your Computer/ Laptop should have for smooth functioning of LMS-
Browser: Latest browser (Firefox 90.0+, Chrome 90.0+, Opera 80.0, Safari 15.0, Edge 90.0+)
Bandwidth: Minimum 1 MBPS (Recommended 2 MBPS)
System Configuration: Windows 8.0 or later with a minimum of 2 GB RAM
Acrobat Reader
LPU Online LMS is also accessible through Mobile App i.e., LPU Online. You can download the same for Android from Play Store and for iOS from App Store.
Anyone who is ambitious, wants to grab the opportunity that Online Learning is offering, wants access to quality University Education or wants to advance his career, should take admission in LPU OL. It is suitable for students, professionals, businessmen, home makers or any other individual willing to pursue higher education which offers ample growth opportunities.
Students, Professionals, Home makers or any other person who is willing to pursue higher education while continuing with their respective professions.
Age is no bar for admission in LPU OL.
No, you can enrol for one programme in LPU OL at a time.
Applicants who are awaiting their result of qualifying exam are eligible to apply, provided they submit the result of the qualifying examination to the university either by the last date of provisional registration or at the time of admission, or by the last date as specified by the university.
In case an applicant fails to submit proof of fulfilment of the prescribed eligibility criteria or any other document prescribed by the university or fails to provide original documents for verification by the stipulated date(s), he/she shall not be considered eligible for admission, and the admission, in any case, if granted due to any reason, shall be cancelled and the applicant shall have no claim, whatsoever against the university. Fee and other charges, including amount paid for provisional registration by the candidate, if any, shall stand forfeited and the candidate shall further be liable to pay the fee and other charges for the remaining/ entire duration of the programme.
Eligibility criteria for all the programmes is specified in the prospectus as well as on university website. You need to study it carefully before filling up the application form. Also, to check your eligibility you can mail your documents at admissions@lpuonline.com , com or you may seek help of our counsellors by calling us at 01824-520001
LPU OL is offering various programmes in the following disciplines:
Computer Applications (CA)
Management
Commerce
Arts
Science
Programmes of 2 years duration have maximum duration of 4 Years
Programmes of 3 years duration have maximum duration of 6 Years
Various Programmes in Computer Applications (CA) offered by LPU DE are as follows:
After 12th : Bachelor of Computer Applications (BCA)
After Graduation : Master of Computer Applications (MCA)
LPU OL is offering the following Management programmes:
After Graduation : Master of Business Administration (MBA)
LPU OL is offering the following Commerce programmes:
After 12th : Bachelor of Commerce (B.Com)
After Graduation : Master of Commerce (M.Com)

After Graduation : Master of Science (Mathematics)
The various Arts Programmes offered by LPU OL are as follows
After 12th : Bachelor of Arts (BA)
After Graduation :
Master of Arts (English)
Master of Arts (Economics)
Master of Arts (Political Science)
Master of Arts (History)
Master of Arts (Sociology)
Business Today has ranked LPU amongst 'Top 100 Private State Universities under Placement Performance Category'. The University was also conferred with the 'National Employability Award 2020' by Aspiring Minds for seven consecutive years. In addition to this, The Knowledge Review has rated LPU as the '10th Best Training and Placement Institution in India for 2019'.
You will be notified through the announcements in you Online LMS. You have to check your announcement section of LPU e connect on regular basis for updates.
On an average more than 200 national and international companies visit the LPU campus for hiring enthusiastic minds every year. However, 2020 placements surpassed all the records with 800 top-notch MNCs arriving at the LPU campus for placements.
LPU organises classes under its Placement Enhancement Program (PEP) where students are trained in aptitude, reasoning, soft skills, interviewing skills, right from the course commencement till their placements.
Relationship Management System (RMS) is an innovative endeavour of the university that provides a platform to students to register suggestions, requests, queries and feedbacks regarding various academic or administrative aspects of the university.
To send Complaint, requests, suggestions, enquiries and feedbacks to the Relationship Management System (RMS):
Login to LPU Online LMS using your User Id and Password
Select the Relationship Management System (RMS) Tab option available on the top menu bar on the left of the Home Page
Select the Log Request tab
Select your message type – Complaint, Suggestions, Requests, Enquiry or feedbacks
Select the desired category
Enter the description